Mario - Germany`s

best

streetperformer in

magic
Mario Richter is germany's preeminent streetperformer with magic. His performances feature interactive, poetical and visual street performances, along side world class magic. Mario's performances last 20 to 45 minutes and are ideal on stages, at public events and in exhibitions. Mario has performed in different countries and love to connect with other people.
Every situation is a new beginning for his impossible magic, each engagement creates a charming moment of laughter and friendly fun. The show is punctuated by theater and music with an emotional touch, and amazing tricks. Audiences love Marios poetical way to do his magic and that he playfully turns his volunteers into the heroes of the show. From the street to the grand theatre, Mario's shows are perfect for audiences of all ages and languages.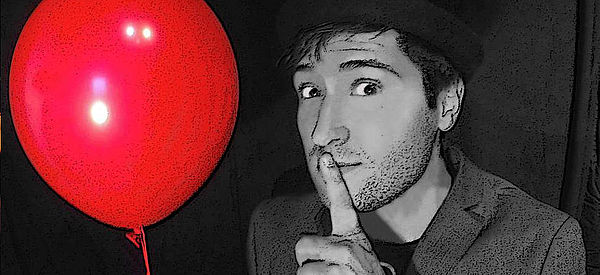 Street

show: "What is

important

?"

Mario Richter combines in this theatrical streetshow fascinating magic with thoughtful themes.
The main theme of the show is love. It`s a different kind of streetshow full of magic, laughing and the things, which are really important in life... maybe.

This award winning show is without speech. It`s based on wonderful music, which underlines the theatrical show.
30 minutes length with setting up and dismantling, between the single shows there has to be enough time for preparing again, maximum 5 shows a day. The show can be played longer or shorter (20-45 minutes).
The show works with a battery speaker, so it's no eletronic access needed.